About Products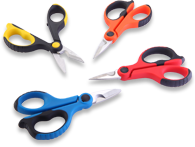 Our company, SHUNGWEI, has been manufacturing scissors since 1972. The first version of scissors we produced was SW-6101 stationary scissor series, it became a big hit around the world; we sold 1 million pieces of it each year. SHUNGWEI has also produced the prototypes of various kinds of scissors, including but not limited to tailor scissors, barber scissors,fishing line scissors, and multi-function kitchen scissors, the further developed version of all three remained popular till today. At about 2004, low-priced scissors from China swept across the market, causing the high-quality products of our company to undergo a sale decline. Since price cutting competitions were not, and will never be our aim, SHUNGWEI discarded price wars and focused on producing Electrician scissors(Cable scissors,ケーブルシザース), a kind of sophisticated scissors which require professional knowledge and techniques to produce. After succeeding in developing the first version, SW-834, we continued to strive for perfection. Our efforts gain approval around the world; the annual sale of the advanced version of Electrician scissors is around 400 thousand pcs each year.
Product Material
Blade
The material of our scissors' blade is SUS 420J2 stainless steel, purchased from one of the world's leading producers of integrated steel - Japan JFE steel company(JFEスチール). After careful comparisons of varied brands of stainless steel in the market, we decide that the products of Japan JFE possess the steadiest quality, and are therefore the most reliable. Since we set "Providing The Best Quality" as our main goal, the stainless steel of the company becomes our choice for customers.
About 420J2
Stainless steel grade 420J2 is highly corrosion resistant. It has good corrosion resistance in mild atmosphere as well as domestic and industrial environments. It is also resistant to dilute nitric acid, carbonic acid, ammonia, crude oil, detergent solutions, vinegar, food acids, diverse petroleum products, and steam.
Stainless steel grade 420J2 is known for possessing good strength and reasonable impact resistance in hardened and tempered conditions when compared with 440 grades.
For more information, please visit
http://www.azom.com/article.aspx?ArticleID=9170
SUS 420J2
Chemical Composition %
Mechanical Proerties
C
Si
Mb
P
S
Cr
Tensile Test
Hardenss
Bend Test
Yield Strength N/mm2
Tensile Strength N/mm2
Elongation %
HV
HRB
HBW
Bending Angle
Inside Radius t:Thickness
0.26~-0.40
1.00↓
1.00↓
0.040↓
0.030↓
12.00~14.00↓
255↑
540↑
18↑
247↑
99↑
235↑
---
---
Handle
Since we set "Providing The Best Quality" as our main goal, we need to give our customer a strong handle that can support their work. We only use first time raw material to make the handle, the recycled-material do not meet our standard. We choose DSM Novamid(former Mitsubishi's Novamid ), Radipol and TEKNOR APEX(former DSM)as our nylon and TPV supplier. Our handle main material is the compound of PA66 and PA6, it has the strength of PA66 and the surface quality of PA6.

About Manufactory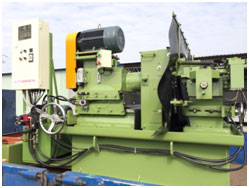 Each of our scissors is passes through many steps, which furnish it with the perfection and quality. Thescissors is carefully examined and tested once more before it is packed and send to our customers. Our production is supported by state-of-the-art precision machines and we constantly work on their upgrade. Our grinding staff members are masters of their craft, who process the scissors with great care. It takes great skill and craftsmanship to hold a scissor blade on the grinding band at exactly the right angle, in order to create a pair of scissors that seems to effortlessly to cut cable, fishing line, paper or any items they are designed to cut.
We also provide customized designed for our customers. Our high standard quality and serving spirit is always our method to survive through the fierce market competitions.